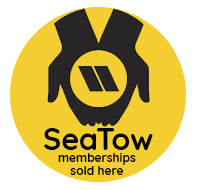 MARINA OPEN DAILY 8 to 5
boat rentals | jet ski rentals | boat service & parts
docking | detailing & repair | store | fuel | storage
TRANSIENT DOCKING
The Marina at Holden Beach offers 15 wet slips and transient docking.
FUEL DOCK
The Marina at Holden Beach
offers a convenient fuel dock.
MARINE STORE
We have a terrific store with a wide array of snacks and clothing items for sale.
The Holden Beach Marina is located at 3238 Pompano St SW, Supply, NC 28462 and is open daily in the spring and summer from 8:00 am until 5:00 pm.  We are a full service marina on North Carolina's intracoastal waterway offering quick, unincumbered access to the Atlantic Ocean. Holden Beach Marina now has brand new Boat Rentals and Jet Ski Rentals are now available.  We additionally offer places to store your boat and we can maintain and clean your boat.  Our storage options will keep it looking fresh and minimize maintenance costs while providing you with a hassle-free, convenient boating experience. Our Marina offers dry storage across a combination of an enclosed dry stack building, a 3-sided covered dry stack building, 3 open air uncovered dry stack racks, and open air ground level racks.  Please call us for availability –  910 842 5447.
Boat detailing is also available ranging from bottom painting and compounding to washing and interior finishes too. Those who are in need of electronic or fiberglass work repair on a vessel will find that the marina team is happy to handle the job with a service appointment booking. Service appointments can be made in advance by calling 910-842-5447.  If you need more information, contact us!
Taking time to walk through the Holden Beach Marina Ship Store is always a treat for visitors. Here, you can find everything from boating supplies and life jackets to anchors and ropes. The store also carries tackle and bait as well as beverages, snacks, and beer. The marina's fuel dock is the place to be when you're looking for either diesel fuel or non-ethanol gas.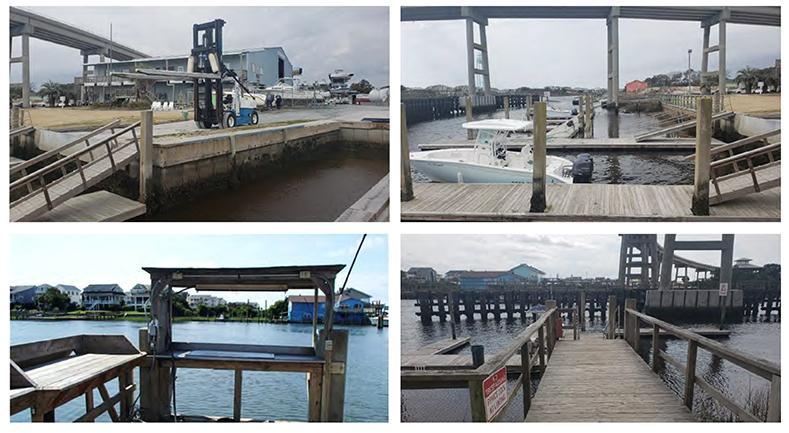 Welcome To The Brunswick Islands
The perfect place for a full service marina, the town of Holden Beach is located midway between Wilmington North Carolina and Myrtle Beach South Carolina about 40 minutes from each the town is situated on an Atlantic coastal barrier island facing south onto the long Bay region of Brunswick County.  To learn more about Holden Beach, NC and the island towns around Brunswick County, visit
ncbrunswick.com/islands-towns.
With over 8 miles of clean, Sandy beaches and a year round moderate temperature the island attracts many visitors who will want to experience quiet want to experience quiet family oriented atmosphere. Holden beach has a very small commercial area on the island that island that point is considered by many as the key reason they keep coming back year after year while they're limited commercial establishments on the island everything one could desire is located within a short driving distance such as great shopping fantastic restaurants and superb golf courses.
Holden Beach Marina Reviews
"Awesome service on my boat. New GPS, new electrical, new radios. Service was awesome.

Charlie
"Holden beach residents don't know how lucky they are to have such a wonderful marina, I can promise you that you will not find that kind of service anywhere else!

Eddie
"Nice people who will do all they can to make your water experience great. Great crew and top shelf mechanics. If you go somewhere else you are getting second best."

James
"Good price for non ethanol gas. Snacks for sale. Nice jets skis for rent. The staff couldn't be more friendly or helpful. I highly recommend them."

Robert
"Had an issue with my boat. Stopped in for help. They hooked me right up and I got back on the water. The staff was super friendly, especially since I was never a customer here before."

Jake
"Holden Beach Marina has the best customer service, best facility, best workers and Jason is by far the best marina worker I have ever met. I wish I lived closer and that would be the home of my boats."

Craig
"I have kept my boat at Holden Beach Marina for several years and they have always done a good job for me. They get it in the water quickly and since I am a senior boater, they are always there to help me a little extra. They are so kind and friendly and keep my boat all fixed up for the different seasons. Without them, I would not be able to get out on the water with my friends and family. You should feel confident choosing them whether you are one of the commercial captains or just like to crab and fish a little like me."

Rebecca
"Outstanding customer service from Will and his team. Had them paint our boat bottom with anti fouling paint. Job was completed on time and as per the estimate. Very happy.

Mike